For what has felt like years and years and years I have read articles and watched social media videos/posts about wanting to read stories that reflect the reader. We want to see ourselves in stories. And for years and years and years I've been over here like – no I don't. If I wanted to read stories about a little black girl living in a white world… I wouldn't. I am living it, thank you very much.
I know I am not the only black female in an interracial relationship with a white man. I know I am not the only one in an interracial relationship, period. But I do know I don't see black females and white males too often. And honestly, not until I went down the rabbit hole of Tiktok (thank you Coronavirus) did I realize there are actually a lot of "us" out there. With beautifully mixed children. Anyway, it got me thinking, where are the interracial relationships in books? I tend to see a lot of very specific types of romance novels – LGBTQ love… black love… but never anything in the middle. #StoryOfMyLife.
Black authors tend to write about black love – which is understandable. And white authors write about white Hallmark stories, I get it. I love me a gushy, predictable romance regardless of their skin color. But in all of the books I have read with any kind of romance, I never saw a black female with a white male. I don't think I even read one the other way around. (I know I was surprised when I watched Little Fires Everywhere and saw the one teenage daughter was dating a black kid).
---
Then one day, minding my business, scrolling FB I came across a Bookriot article on the FIVE BEST ADULT INTERRACIAL ROMANCES in recognition of Loving Day (June 12). If you are unfamiliar with what Loving Day is, please take a few seconds and Google that shit. Don't worry, I'll talk about it next year though.
CLICK.
And just like that, I made a little checkbox list of those five books in my pocket journal.
CAN'T ESCAPE LOVE BY ALYSSA COLE
A GENTLEMAN NEVER KEEPS SCORE BY CAT SEBASTIAN
WANNA BET? BY TALIA HIBBERT
HEARTS ON HOLD BY CHARISH REID
THE PURSUIT OF… BY COURTNEY MILAN
All the covers are cheesy as hell. But they're romance and corny covers must be a prerequisite.
Which is also a big reason why I don't read romance. I don't want to have to explain to some small-minded idiot that what I'm reading is not as awful as the cover looks. That's a whole other thing, why are romance book covers so fucking corny?! Not to mention, you could probably learn a thing or two from the shit your wife is reading. She is reading it for a reason.
---
Since finding this list of books, I did pick up an Alyssa Cole audible original. And I am not impressed, to tell you the truth.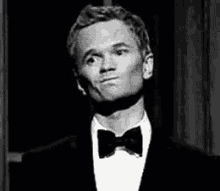 I hope that particular book is just a fluke. Because now I get it, I get wanting to see yourself in stories…
JS.