For anyone who has been following me on IG for more than a year will be familiar with all the practice test taking that took over my Stories last year.
In early 2019 a new position was created in my office. It was a supervisory position for the Dispatchers. Only myself and another senior Dispatcher were eligible for the position. We both interviewed and I was selected to fill the position conditionally. Considering it is a Civil Service position, conditionally meant that the person who was selected for the position would have to take a test and pass it.
My track record involving civil service exams is not a good one. The last test I took (years ago) I failed. And the test I took oh too many years ago for the position I am in now I got a 70 on.
Needless to say, I panicked for a good chunk of 2019 waiting for the announcement of this test. When it was finally announced IN AUGUST that the test would be in October I then upped my panicked level for two more months. For a total of EIGHT MONTHS I spent taking practice tests and low-key freaking out. For those eight months I refused to talk about the test or position, or even really acknowledge that I was a supervisor. It did not feel real. And honestly I did not have the faith in myself that everyone else had for me to pass this thing. But I did not want to just pass the thing – I wanted to do well on it.
---
October came and went. When I walked out of the test I felt pretty good about it. On that day I found out the co-worker who was eligible to interview for the position signed up to take the test also. Which I cannot lie added some pressure. When she got up and finished the test before me I started to worry also. Even though I know that means nothing. I felt good with the pace I was doing – I was not only taking my time I was checking and double checking my work. I walked out of that room feeling a lot of the weight and pressure lift off my shoulder. I knew I had a few months before the results to come in. Four to six months they said (which is baffling, it is a scantron).
The overthinker I am though started really panicking because I feared I mixed up the scantrons. Yes, this is how ridiculous Civil Service exams are. There are multiple tests given for different positions. All out of the same book, but different sections within that book. Example: I am taking Test #1234…. Test 1234 has to do sections Y, B, A, T… and only those sections. But sections A,T, B are to be on scantron sheet 1 and sections Y are to be done on scantron sheet 2.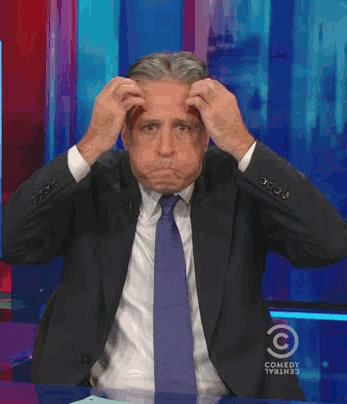 This whole process has to definitely be part of the testing process because WTF. Doing other sections does not give you extra points and neglecting to complete the correction sections counts against you. Anyway, days after I took the test I started bugging that I completed the wrong sections on the wrong scantron sheets. Eventually I got over it and actually forgot about it…
After a couple months I was religiously checking my mail and the county exam site for my results. Every day. Sometimes, most often, several times a day.
Then, coronavirus happened.
It was mid-March when coronavirus hit NY and I was still waiting for these results. Then the state shutdown, I knew I wasn't getting these results anytime soon. A coworker was also waiting for results from a test she took in October. At that point we were convinced that all exams from October were just lost because… ITS ALMOST APRIL and nothing. And to boot, civil service exams are not a priority or essential so nothing will be done anytime soon.
---
It is now May. I have all but given up on getting any results before the summer until I am checking my email one morning and see my self-addressed envelope. 🤯 MY RESULTS. My initial thoughts were there is no fucking way I can be at work today waiting for these results. Then I remembered I could access my account online… and I did….
NOT ONLY DID I PASS, I GOT A 90! I couldn't believe it. How in the actual fuck!? Part of me was convinced I passed and the other part of me was sure I failed. To be all dramatic, and prove what a reader I am… "the breath I was holding I could finally release".
It seemed like everyone else was confident in my abilities to pass this thing. But I wanted to do more than just pass. I wanted to prove to myself that I could do well on this thing and I am glad I did just that.