For the last month, if not two, I have tuned into the DAILY briefings from the all-mighty Governor Andrew Cuomo. I signed up for all the emails and notifications. I was being informed. I gave this man the benefit of the doubt. I convinced the people around me that he was really trying. I believed the hopeful words. The positive words that included a "calculated re-opening with New Jersey and Connecticut" since they are our neighbors. All of this time it has been that you can not open one part of something, without opening the other. For example, he said he cannot re-open businesses without re-opening schools. I should have known when he announced schools would be closed to in-class learning for the remainder of the academic school year that things maybe were not going to go the way he said they would. My thought with schools was what do these parents do when they work over the summer…. Parents of small children would just have to "figure it out".
Today is May 15. The statewide PAUSE is set to expire EXCEPT for the areas he has designated have not met some criteria he put in place. The area I live in is included in that expectation. It is what it is I guess except that New Jersey is starting to re-open, as is our neighbor to the East, Connecticut. I live in an area of NY that is two hours north of NYC. Two hours West of Connecticut and two hours East of New Jersey. We're right in the middle of everything.
I THOUGHT THIS WAS SUPPOSED TO BE A COORDINATED EFFORT. THE JERSEY SHORE WILL BE OPEN FOR MEMORIAL DAY. My sister, who lives in Connecticut, could go get her hair done next weekend if she wanted.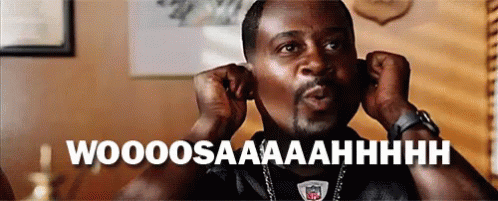 Am I missing something?! How is this a coordinated effort with neighboring states. States that closed AFTER New York did are opening before them. States that have a lot of NY workers. States that have a lot of New Yorkers that commute to and from.
---
On the news this morning it was announced that while bumfuck NY can re-open, NYC and the surrounding areas are on PAUSE until June 13. What in the actual fuck?! My own investigation on the state website indicated that regions that meet the criteria after May 15 are clear to begin re-opening. But all enforcement by state or local governments are in place until June 13.
At this point, I don't even care anymore. Schools are closed for the next few weeks which ends the 2019-2020 academic year. The college my husband works for which was set to re-open in June is now closed until August. We did not make plans of the summer. And thankfully the kids are old enough we don't need summer camp.
I'm not normally someone who follows the news, let alone politics. But I gave this man the benefit of the doubt. I even believed my local County Executive when he said he and our neighboring Counties were pushing to not be included with Westchester and Rockland County which are immediate neighbors to NYC and have much higher numbers than we do.
First it was the ventilators, then it was the testing and hospital capacity. I sort of get the testing, but completely understand the hospital capacity concerned. Now the thing is the deaths. The deaths that are not caused from lack of medical care. Sometimes death cannot be prevented. But now we are being held to that number. Even though as a whole, our state is experiencing less deaths than we were two months ago (in March). It all contradicts each other.
The most alarming part about all of this right now is that now young kids are being affected. But that is not stopping a damn thing. Kids are not supposed to have respiratory problems. Children are not supposed to be on ventilators. The number of children with this new alignment is growing but that is not causing as much of a concern as our 70-90 year old residents. I am not saying one population is more important than another. Both are considered vulnerable populations but why is no one as concerned about these kids. Kids that really should not even have it because they should have been home. Everyone should have been home.
All in all, I am done-done. No more briefings. No more FB live. No more notifications. I'll just wait until I get an email from my gym saying they're open again. They'll be one of the last industries to open…..