It is the weekend of Mother's Day. I am writing this on Mother's Day Eve, or the Saturday before Mother's Day. This morning we went up to my in-law's house to see our niece (from a safe distance) for her birthday. A few hours later my mother stopped by so we could exchange Mother's Day gifts so we could actually open them tomorrow on a group facetime with my sister (who mailed her gifts ahead of time). One of my brother-in-law's stopped by to go over something with my husband and hang out with the kids for a bit. This has been the busiest we've been as a family in almost two whole months. As I sit down to check in on my (Animal Crossing) island, while it is loading I decided to check FB for some insane reason. And this is the first thing in my feed…
As for most people, it has been a long few months. And in the state of New York to have this "PAUSE" (stay at home) order pushed out another two weeks everytime we come close to the deadline… it has been extra painful. Sometime in April it was announced that we would be PAUSED until May 15. And now May 15th is a week away. All the numbers have been going in the correct downward motion. Testing is out of control. Outside of NYC, everything is looking pretty positive. Even in NYC the numbers are down. So to see an article that says the State is PAUSED and additional two weeks was an insane mental blow.
---
I am not someone who gets any of her news from Facebook. A lot of people laugh at me because during all of this I have religiously watched Cuomo and Trump cover the pandemic. In the last few weeks I even started watching DelBlasio. I have been watching these guys for so long they are a part of my daily schedule. I joke, only partially, that I don't know what I will do when they're no longer on television daily with their briefings. So when I saw that headline, while it definitely got my attention I knew for a fact it was never mentioned extending the PAUSE another two weeks. But I still started doubting myself – thinking maybe I missed it somehow. But no, I get all the local news notifications on my phone and that definitely would have been a notification. Just yesterday the Governor, during his briefing, said that the state was still on it's projected course with a PAUSE expiration being May 15.
Immediately, I googled 'NYS Pause June 6'. Not expecting to get much if any results. Maaaaaannn, was I wrong. There were SEVERAL articles indicating that the PAUSE order was extended.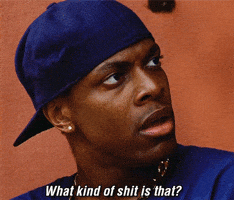 Of course today I did not watch the briefing. Over the last few days he seemed to be repeating himself. Not saying anything that was not already mentioned the day before if not a week ago. I cannot explain the range of emotions I felt in that moment. Anger. Sorrow. Sadness. Hopelessness. I have spent almost two months waiting for this coming week. Two months of trying to be positive. Two months of trying to keep the kids spirits up, and hoping I did not get a message from my husband saying he was going to be furloughed or worse, laid off. It has been a long two months and I am just tired of it. All the positivity and hoping had caught up with me. Just as I was trying to process all of those emotions a friend message me saying something along the lines of 'June 6, WTF'. I paraphrase. I told her I heard the same thing but I was going to go listen to today's briefing so I could hear it for myself…
45 minutes later… all that discussed with children (adversely affected by COVID19), the impact on minorities and how houses of worship (churches) are playing a big part in the recovery process for the state. NOTHING ABOUT EXTENDING THE GOD DAMN ORDER, or June 6 at all.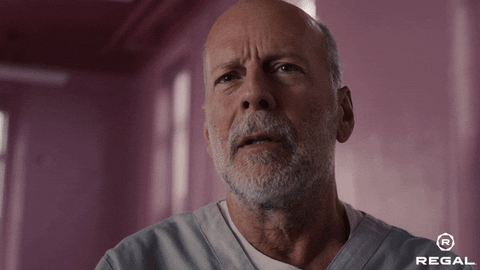 At this point, I am so confused. Where is this information coming from?! Nothing on the NYS website mentions it. Neither do the Twitter or FB accounts of the Governor. I never even received a notification from my news app. Extending the PAUSE the order is BIG FUCKING NEWS. Why can I not find any reliable source regarding it. At that point I start messaging my friend again because I didn't hear anything. She says she watched the day's briefing also and nothing. We're both confused what is actually going on. Then the notification comes. The notification that says the state has been PAUSED until June 6th. Again, all the emotions with the addition of confusion because why is this still not published anywhere from the State.
Even though the State is set to open up to some extent on the 15th I am well aware that it will not be back to normal. Or even everything open. But knowing that some additional businesses will be able to open is a step in the right direction and I am beyond ready for it. I want to be able to go to the gym – I miss my cycle class so much. My kids need summer clothes and they are between sizes so I need to be able to take them to the actual mall to try on clothes. I miss the library – even though I have more than enough books on my physical shelves and my digital ones to hold me over for YEARS. Mostly I miss my choice whether I stay home or go out.
---
Eventually it came out that the PAUSE was not extended. Instead it was the Governor "extending the AUTHORITY to extend the PAUSE order", not actually pushing the deadline back. The Governor's office indicated that some parts of the State would still be able to start re-opening after May 15.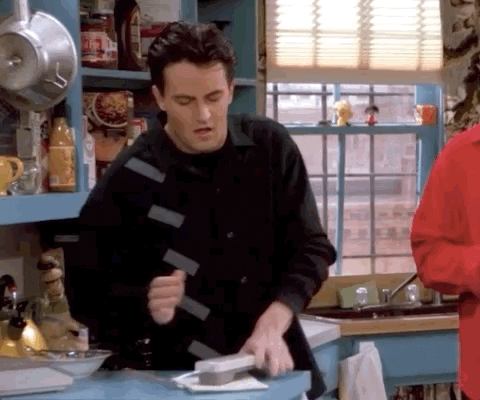 Again with all the emotions all because of the fucking media.
It is amazing what one industry can do in a matter of minutes or hours. In a relatively short period of time there was mass panic. A lot of people who finally seeing the light at the end of the tunnel and were devastated. It is unclear where this magical date of June 6th came from but every single news outlet took it ran with it for no other reason than everyone else had.
Considering that the information regarding the extension authority never came from the Governor himself it sounds like someone leaked the information. Or misunderstood what was said. This is why I listen everyday to the briefings. To hear first hand what is said and what is going on. So third or fourth party sources don't fuck it up.
---
For someone who believes in human stories. Who believes in keeping people informed, who thought she could be a journalist one day. Once upon a time I really believed everything that the News put out was factual – that these media outlets were informing people of current events. As I have grown older I realized that is simply not the case. I am someone who does not watch the news. Mostly because I know I am not getting the whole story. And the events of today show to that.
The news media is such a powerful force. It completely shapes our lives. These outlets pull the strings on our hearts and our lives some days. Today in an almost reckless manner. Sometimes it is hard to see whether what is produced as news is done in vain or not. Other times it is clear (to me) that what was done was to evoke fear – to scare society into behaving a certain way. The news is filtered and angled to produce viewership and clicks not to actually inform. So many of these outlets want to be the first ones to publish something they don't even care if it is mostly accurate or not.
All it takes is one. One article. One mishap. One piece of misinformation to change the entire agenda.