SPOILER ALERT: I am about to throw MAJOR shade at the online book community in which I am a member of and have been for some time.

For some reason, the book community seems to think they are above the rest. We think we hold ourselves to better standards because we read books – a long lost form of entertainment for the masses. We talk about how the numbers don't matter; how we don't care about how many followers we have but on a pretty regular basis I am seeing people promote other accounts so they can reach their goal of 500… 1,000 … 2,000 followers. I am the pot calling the kettle black. A year ago I was so close to 200 followers, I really wanted to reach that number… so I hosted a giveaway to get to the number. Almost immediately I felt awful about it. I want people to follow me because of what I am saying, not because what they can win from me. I want actual people to engage with. I would rather have 50 followers in which I actually have a conversation with than 10,000 that just double tap and keep on scrolling.

For some reason I thought it was a good idea to look into this Booksharks company.

If you have been on bookstagram for any period of time you are familiar with them. Or at least the shark (🦈) emoji in what seems like everyone's profile. I'm still not entirely sure what the point of the group/company is. Seems like they are getting a lot of free advertising from bookish accounts. But I drank the kool-aid. I "submitted an application" and was "accepted". What the fuck do I do now I remember thinking. Join the FB group, check. Add the 🦈 and #booksharks to my precious profile space, painfully done. Now wait, I'm supposed to hashtag booksharks to my bookish photos? Seemed like I was doing a shit ton of work for a company that was doing nothing for me. 😒 Wait, if my photos were pretty enough and got enough likes I had a chance of being featured somewhere on their site, emails, accounts….

Every week I was getting these bullshit emails, they called them "bulletins". These emails contained things I was supposed to share on my IG stories. Stupid fill in the blank things. Giveaways. Webinars (that cost ME money). Whatever, I was at least reading the emails and reading the posts in the FB group. Then one day week I got an email that made me done with the whole thing:
They are working on their Fall 2019 campaign and are looking for ambassadors. They were encouraging their readers/subscribers to apply so long as your content was "quality" among other things like HAVING A FOLLOWING OF OVER 1K TO EVEN BE CONSIDERED.

Fuck. That.

And when I called them out on IG for their bullshit since you know, we're not supposed to care about the followers and all that… I got some long winded response about how hard it is to create partnerships with publishers in exchange for free copies for as many of their readers and influencers as possible. And they hope I understand how tricky this can be for smaller accounts but they are trying to offer up as many opportunities as they can for us. How in addition to these tours they have additional giveaways and review opportunities. I am paraphrasing… but it ended with them inviting me to discuss this with their team and how they'd love to hear my feedback because they want to make this a community that benefits everyone.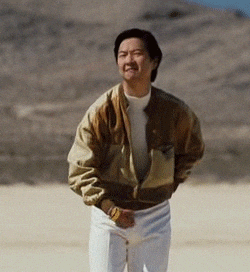 Needless to say, I did not email them.

Running these accounts feels as much like a job for the smaller pages as it does for the bigger ones. Probably more so because we are trying to get our content out there. Nobody has a clue who we are and we are trying to get our voices heard!

I know that these companies and publishers can not give free books to everyone all the time. But they are getting free advertising for their company, their authors and their books. The easy choice is to give it to the bigger pages, I get it but it does not mean that the little guy can't get a piece of the pie, sometimes.

After that exchange with Booksharks.. Sparks… whatever the fuck they are, I was done with it all. Free books are nice, but I'd rather keep my integrity; I don't want to feel obligated to talk about a book or a stack of books (hashtag bookmail) in order to keep getting books. The library has free books too, just saying. I'd rather spend the money, or wait weeks for a book.

The whole thing is a game. It happens in every community. Some people have been playing it so long they don't even realize what they are doing anymore. I am not not even sure that they realize they are working for free for these companies. I guess it is a win-win for all parties involved. Someone is getting free shit, the likes and followers and the company is getting advertising without spending a dime.

I am well aware that I am sprinkling the haterade a lot right now. Do not get me wrong. I have benefited from receiving free books. I am thankful for Netgalley; when I was a more active member I received completed ARCs of new books from my favorite authors. Before deleting my original account I was approved for upward of 30 books. Because of my honest reviews on this blog I have received free copies of books. Neither happen very often, but they have and I appreciate them more. Someone in these companies are taking the time to actually read my words and respect what I am doing.

Imagine requesting a book from a publisher and getting a response like this.
REVIEWERS MUST MEET AT LEAST THREE OF THESE REQUIREMENTS. Who in the actual fuck meets one of these, let alone three. I have been on Goodreads for ten years and I don't even have 200 "friends". I highly doubt some of these Publishing companies meet three of these requirements. If I put that much work into any of these platforms, honestly, you better be paying me to read your book. Fuck your free book.

Again, I know these publishers can not give free books to everyone, but some of these requirements are just ridiculous. Just because you have 5,000 followers… what does that even mean? I "only" have 200 followers and I regularly engage with MAYBE ten people which is what ultimately prompted this entire post at this time. Kelsey (@goodvibesgoodbooks) made an excellent point… she says, "requesting a review copy of a book is like applying for a job. Experience is mandatory but you can't get any because no one will take a leap of faith".

This happens in every community, every day. And I can only hope that people wise up to the shit these companies are doing to us. On a pretty regular basis I am interacting with people who are one post away from quitting just out of frustration. For those people, I say, FUCK IT. DO YOU. DON'T QUIT! Continue reading the books you want to read, using the makeup you want, playing the games you want and putting out content YOU are proud of. Don't let these companies tell you you are not "good enough".

When I had a booktube channel it was the same thing and it took me a lot longer to be over the bullshit. Eventually, I stopped doing TBRs and Monthly Wrap-Ups because honestly they just weren't my thing. And I let the whole thing get to me and I quit booktube and I still regret that. I won't let that happen again. I am no longer a member of Booksharks, I created a new NetGalley account and am not afraid to hit the "no feedback left" button when I am just not feeling a book. I'm not going to kill myself reading shitty books so I reach some magic number to bestowed free books. I'll pay for my book if that's the case. Lastly, no love is given to bookmail posts from me (unless you are somehow mentioning that the books displayed are actual purchases you made). I am so happy for you and your books, but I refuse to encourage superficial behavior.

If you are one of my 200ish followers on IG, or my 170ish followers of this blog, please know I appreciate every single one of you. And I would rather have 200 actual people I can talk to instead of 5,000 people I never say a word to directly.

This whole thing reminds me of popularity contests in High School. The popular kids were always thought of as more than while the rest of us, working just as hard were considered less. I didn't play that game when I was in HS so I'm certainly not interested almost 20 years later. If you, like me, are one of the smaller accounts know that you in fact do matter. These authors, books and publishing companies don't exist without those of us that actually go out and purchase their books, read their books and talk about them to our friends, families and co-workers.
I was already in High School once. And I have no intention of playing those games again. Plus we all know what happens to the Prom Queen at the end of the story….
JS.