For the most part, I am not a quitter. I am not someone who (easily) gives up.
I push through. I am usually happy I pushed through and the outcome tends to be worth the perceived suffering.
I will be the first one to tell someone that life is too short to read bad books. But do I follow my own advice?
OF COURSE NOT! Ha.
It is pretty easy for me to give up on library books – I did not pay for it and you can only renew a book so many times before the library is like, give us our shit back. But books I spent actual cash money on is a bit tougher. Same goes for the few books I am able to get Netgalley to grant me permission to – I feel like it is a wasted gift and opportunity.
When I re-joined Netgalley (with a clean slate) I told myself I would only request books I would actually read. When I first discovered Netgalley, some years ago, I got sucked down the rabbit hole of requesting all the books.
Recently I was granted permission to read an Advanced Readers Copy (ARC) of a book due to come out in July. It sounded like a cute book; maybe not something I would have normally picked up but I have been in the mood to read stuff I would not normally read. I tried so hard but I just like I could not get into the story. Picking up this book felt like a chore, even work. I decided to see how long I had been reading this book; I log everything I'm reading in my Goodreads. It felt like it had been a month but according to my Goodreads it was "only" two weeks.
For an avid reader two weeks is way too long to be reading a book, even one you can't get into it.
I was torn. I owed it to the author and/or publisher to read the book.
While scrolling Instagram (I know, bad Jenna) I came across an IG story where someone was saying they finished a book and was disappointed with it. They continued on saying that it was not what they thought it was going to be and they thought they should have DNF'ed it but didn't and that lead to their disappointment in the book.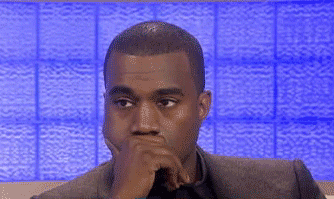 I did not want to force myself to read a book and then leave a lackluster review because I forced myself to finish it. That would not be fair to the author or publisher.
So I quit the book right then and there.
I went to the NetGalley site, to my shelf, selected the book for feedback then clicked the "I will not be giving feedback on this title" link. Which then sends you to another page to select why you will not be leaving feedback and a provide more details box.
While I was on the site I realized there were two other books I had been approved for that I knew I was not going to be reading. One was in a format I could not have easily read and the other was not properly formatted (for Kindle); the line breaking was weird and it was hard to tell where sections/chapters started and ended.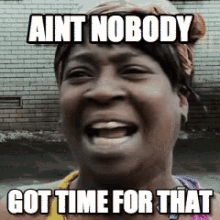 So I did the exact same thing to those two other titles. I felt bad but I would feel worse giving something a poor review simply because I was not into it.
I know someone is out there reading this like, who does this woman think she is. Hi, my name is Jenna…
Quit the damn book if you're not into it.
No one benefits from you finishing something you did not like in the first place. There will be other books and other ARCs.
JS.