I usually don't have an opinion about Monday's.
Yes, Monday signifies a start to another work week but it's not like my weekends, or time off, is spent maxin' and relaxin'.
But this Monday. Holy hell.
I probably went into the week with the wrong mindset. I knew it was going to be a long week. There is a lot going on work wise and both of the the kids have after school events. Not to mention that there is a slight change in my work schedule this week.
Add to that, Aunt Flow is due to visit this week which definitely does not help. The older I get the more miserable I am during this time of the month.
Mondays are typically just another day of the week. I never really understood why it was such a big deal for people.
My weekends are usually not my own. My weekends are for catching up on what I can not get done during the week.
This Monday I planned on getting up early to get done what I was unable to get done Sunday night because of a massive headache (and our need to finish the second season of the OA)… cleaning the bathroom, folding and putting away the towels, painting my nails. And when I finished that I was hoping to get some writing in.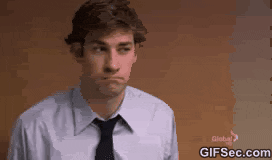 Instead I turned my alarm off which meant I overslept. I mistook my daughter getting up and going into the living room as my son who was the one who actually needed to be up. And when my son was confronted about him not setting his alarm the night before, he proceeded to argue with me – proclaiming he in fact did set his alarm but it never went off. Followed by him moving as slow as a snail and missing his bus because he thought he knew it all.
Then I spent the next eight hours at work nursing a headache and an upset stomach while trying to train two new hires…
I think too much pressure is put on Monday's. Pressure to be good. Pressure to set the presence for the rest of your week. For some reason we're supposed to be motivated on Mondays. If you knew this was your last Monday you probably would not loathe it so much. If you knew this was yours last Monday you probably would not put so much pressure on yourself.
It was a long day.
It was not a bad day.
There is definitely a difference.
JS.