This is the first book that I really enjoyed, and would recommend, that I did not finish.
Why do we have such a collective sense of distress around these fates we have chosen?
That is the biggest unsaid question, and or statement made about parenting. I truly believe this is something that we as parents say to ourselves late at night as we are scrubbing away at dishes or folding laundry late at night. And the answer, in my opinion, is because we have no fucking idea what we are getting ourselves into until it is too late.
I started this book after a particularly rough couple of mornings during the SECOND WEEK of school. I was at my wit's end. I could not understand why the morning routine was so rough; it is something we have been doing for YEARS. Why can't this kid take the weather into consideration any OTHER time during the morning other than the minute he walks out the door?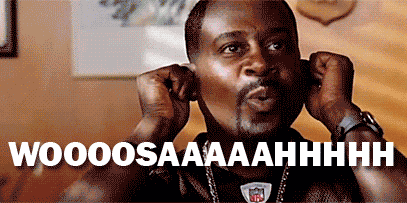 Parenting is hard. I get that. I realize this will be the hardest thing I will probably ever do in my life. But my fucking god; does it really need to feel THISHARD ALL. THE. TIME.
"When things are steady, we could be finding satisfaction in our lovely modern lives, so filled with convenience and possibility and abundance. And when the worst happens, those ordinary moments with the families we've built should be a comfort and refuge, not an additional source of anxiety. "
As parents, I think we get so caught up in the "being happy" we forget about to just be. That happiness is there but we have to allow it to be what it is. Happiness in life is not Pinterest perfect.
I think so many parents get wrapped up in trying to give their kids perfect childhoods; childhoods that they don't need therapy for as adults. A lot of the parents I personally know do not want to inconvenience their kids. And my question is always, well why the fuck not?! Do you want your kid(s) to grow up and still be calling mommy/daddy to do basic adult tasks for them – I know I don't.
This book reinforced (for me) what I already kind of knew as a parent. "How to be a Happier Parent focuses on creating the best possible family life we can with the hand we've been dealt. It's not about wanting to rush to the end because you are right in the middle of everything you love." We can get so wrapped up in wanting to move onto the next stage for our children, thinking it will be easier than we do not enjoy the stage we ever in. I look at parents of toddlers and always think that I did not truly enjoy my kids when they were that little.
The biggest question is if it is a book I would recommend, why did I stop reading it? Because by the time I got to the third chapter I realized I already knew what I needed to do to be a happier parent. I needed to do what was really hard, and it was to follow through. I needed to let my kids do the work even though it was easier for me to just do it. I needed to take back my time; everyone needs their sleep. I needed to let them fail. I needed to continue doing what was right for MY FAMILY. By the time I got to the third chapter on siblings, I knew this was not the book I needed at this stage of parenting for me. But it was a book a lot of OTHER parents could benefit from.